About Us
RHB Technology Solutions, Inc. (RHB) was incorporated in 1998 by application developers with a no-nonsense approach to delivering high quality applications. Focused on delivering affordable solutions that produce a high rate of return, RHB's initial efforts were based upon Microsoft's desktop products including Visual Basic and the Office suite.
Since that time, the technology landscape has changed significantly, and RHB has continually updated their skill sets required to meet the needs of its clientele. What has not changed however is RHB's personalized approach to recognizing and understanding a client's business challenge. We have honed this skill with more than twenty years of hands-on development experience and it helps us to ask the right questions, listen carefully and craft a solution.
Over the years, RHB has delivered a wide range of automated business solutions, internet sites and web applications. These efforts have spanned across a wide range of clients including multi-national corporations, local government entities and privately held businesses and vendors. Located in southeast Wisconsin, we primarily service the Wisconsin/Illinois corridor.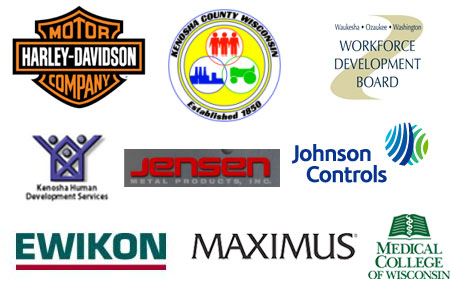 RHB has:
designed solutions that help corporate departments collaborate internally as well as with suppliers and other vendors.
created the internet-based framework used by multiple government agencies and the private sector as they collaborate to manage local workforce changes.
helped organizations eliminate the duplicate effort associated with electronically sharing information with business partners.
significantly streamlined the document creation/management process.
examined and automated department workflows in order to improve accountability, data management efficiency and information sharing.
improved the manner in which information maintained in large legacy data systems is shared within the organization.